About Tru-Cut Manufacturing, Inc.
Tru-Cut Manufacturing is a family owned and operated U.S. Corporation, established in 1957 and devoted to serving you, our most valued customer.
Our C.E.O., Mr. Joseph Lebar, has been involved with the manufacturing of precision drill bits since 1951. His field credentials speak for themselves!
Through hard work and as plant manager of Republic Drill from 1956 to 1962, Joe earned the reputation as one of the most sophisticated and knowledgeable "Drill Men" in the United States.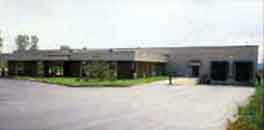 Joe's proven dependability, back by more than 40 years of hands-on experience, combined with Tru-Cut's state of the art production Technology, continues to impact the industry.
At Tru-Cut, we take our work very seriously and know, without exception, the product quality we deliver is second to none. We maintain the competitive edge on small orders, yet provide the same quality products to some of the largest corporations in the United States as well. It's no accident that we have sustained healthy business growth for the past 20 years in spite of fierce foreign competition and a soft domestic economy. Our satisfied customers extend from coast to coast throughout North America, and the list continues to grow.
Our state-of-the-art manufacturing facility in Cary, Illinois is producing the finest American made drill bits obtainable anywhere, at any price.
The order department will same-day ship any orders received before 10:30am Central Time.
All our carbide drill bits meet ANSI specifications B-94-1977 and our high speed steel drill bits meet the federal GGG-D-75ic and N.A.S. specifications.
No matter how you add it up, Tru-Cut Manufacturing is a plus for meeting all your drill bit needs. We set the standard for our products, and we're American made. We welcome the opportunity to perform.
We invite all distributors to visit our manufacturing facility any time when convenient
Click here for a map to Tru-Cut Manufacturing, Inc. in Cary, Illinois.